Charles Goodall & Sons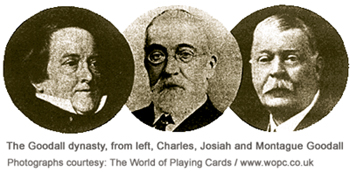 Charles Goodall (1785-1851) formed Goodall, London, a playing-card (see cards below) manufacturer in London, England sometime in 1820 after he had done apprentice work for J.W. Hunt a well know playing-card manufacturer of the early 1800's.

He later went on to print calling cards and other stationery items. His sons, Josiah and Montague, joined the business, becoming Charles Goodall & Sons.

Charles Goodall & Sons began producing Christmas stationery in 1859 and issued what is thought to be the first visiting card style Christmas cards (see card below) in 1862. In about 1850 they had bought out the firm of Reynolds & Co. They continued producing greeting cards until approximately 1885, and then themselves merged with one of their competitors, Thomas De La Rue in 1922.

Their cards are identified by the Goodall trade mark, a heart with Goodall within, on the back of the card, or "CG & S" or "Goodall" printed below the picture.
The card pictured below is one of the more unusual Goodall cards in our collection. Although Goodall used this style of gold gilt scalloped edges frequently, this card also has real feathers attached to the bird.

Christmas / New Year Card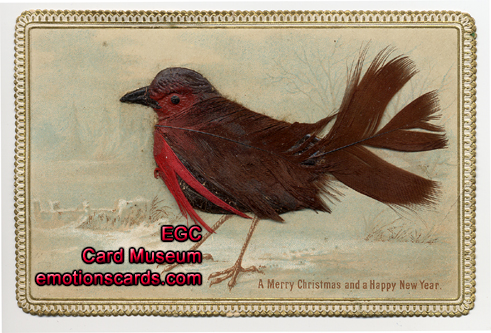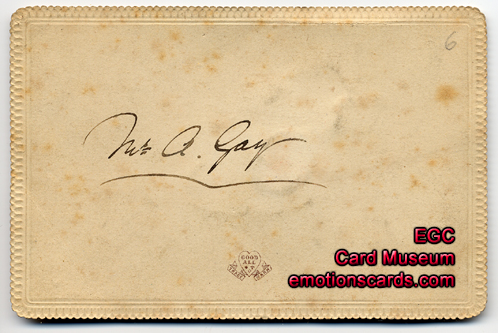 ---
Another one of our favorite and prized cards
is this folding Christmas card which includes the words and music to
The Old English Gentlemen and when unfolded further
displays four beautiful panels or artwork.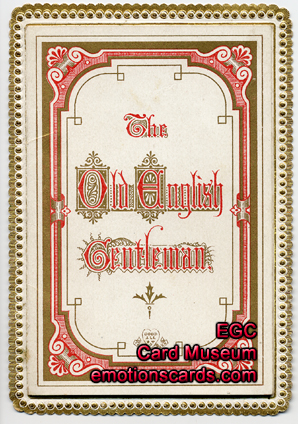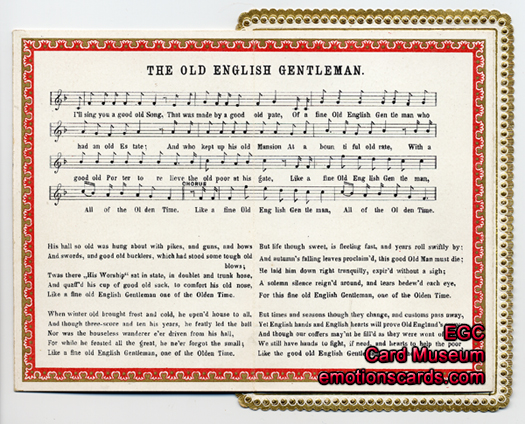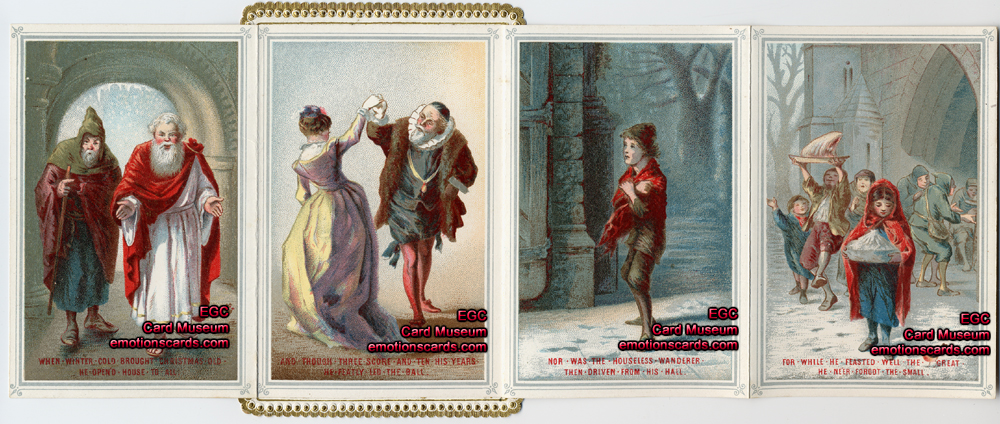 ---
Playing Cards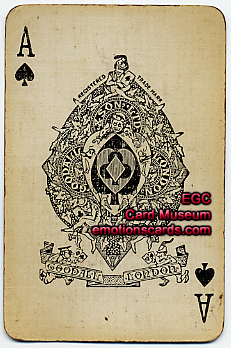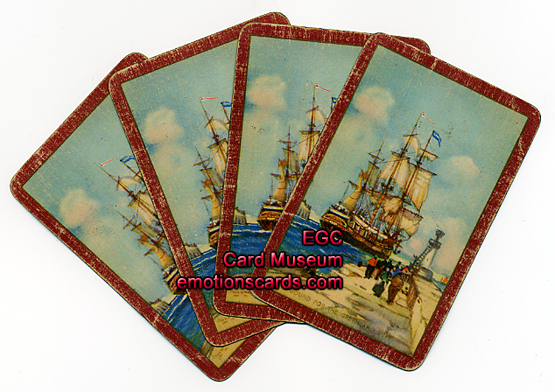 ---
Visit the Greeting Card Galleries where we proudly exhibit over 900 Vintage Cards and several more Charles Goodall Cards.

Emotions Greeting Cards© / VH Productions©, 1998-2003 All Rights Reserved