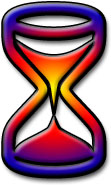 Test Your Response Time!
Change the Color below from the pull down menu to your liking,
then click on "Start" and watch carefully for the background color to change.
Pay very close attention....it will change color and as soon as you see it change, hit "stop!"
See how quick you are!

Copyright ©Emotions Greeting Cards a division of VH Productions 2000-2002
This free script provided by
JavaScript Kit